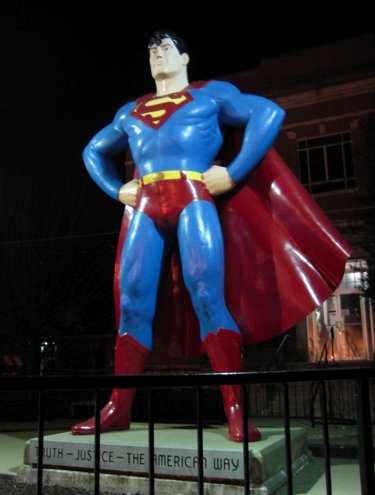 Yeah, so that plan about going to Cleveland and Columbus and Cincinnati? Not sure if you've heard me complain yet or not, but it's f**n cold there, so I just decided to skip it and head south. Yeehaw!
First, I got to check out the home town of Superman. Soo cool, even at night. If I'd been there during the day, I would have worked out at Thor's gym.
It was raining when I got in, late last night, but that's OK. It was above 40 and in the 50's today. And, once again, I've been meeting some interesting folks. This time I'm sharing the hostel with music lovers and players: a 19 yr old singer songwriter from Connecticut, a writer who ended up here by happen chance named Hope, a few Ausies and an Irishman who thinks he's Australian. (He really likes Australia, he knows he's not from there.) Odd thing about this place is how folks come for a day and stay a month.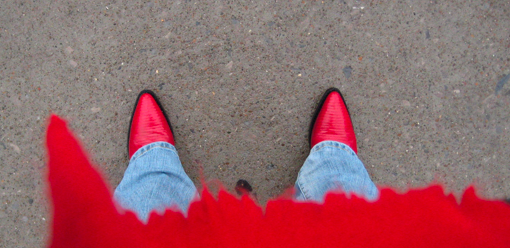 On the docket? Since I decided to wear red, I had to buy a pair of red, reptilian boots to match. (Really. It was buy 1, get 2 free and the guys lured me in the store. Luckily, I didn't have to pick out 3 pair since everyone was going in on it.)
I'm looking forward to meeting up with another friend from high school this evening, kicking it around Nashville and then heading to the Jack D distillery tomorrow. And more drinking and listening to local singer songwriters. There's so many musicians here, it's quite a treat.